Where to Eat the Best Pizza around Brisbane?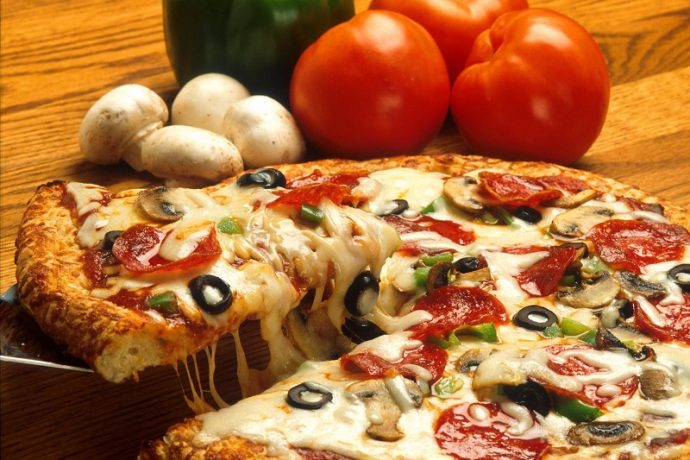 Are you looking for the best pizza in Brisbane? With the host of popular pizzerias popping up all over the town, satiating the cravings for tempting pizza has become super-easy for pizza lovers. From gourmet to thin crust wood-fired Italian, you can explore a variety of pizzas to gratify your taste buds.
Here, in this blog post, we bring you the list of some restaurants that are popular for puffy, savoury and authentic pizzas in the town.
Let's get started!
Julius Pizzeria
Location: South Brisbane
Julius Pizzeria is located in a well-developed art deco building in South Brisbane. The pizzeria serves the most authentic pizzas, cooked in a top shelf wood-fired oven imported directly from Italy. From pizza crust to toppings, different varieties of cheeses to tempting sauces, everything is superbly blended to satisfy the urge for delicious pizza.
Julius also offers handcrafted Italian, Australian and New Zealand wines along with exotic Italian cuisine.
Corbett & Claude
Location: Various Locations in Australia
Are you craving for a crispy, cheesy and thin crust pizza? If yes then contact Corbett & Claude because they deliver an ample range of classic and authentic wood-fired pizzas that are gluten-free and also available in different flavours.
The outlets of Corbett and Claude are all around in Brisbane and Sydney. The restaurant takes immense pride in bringing an unmatched dining experience with mouth-watering pizzas and handcrafted beverages.
If you are looking for a place to relax while enjoying eating pizza, then must visit Corbett & Claude!
Tartufo Pizzeria
Location: Fortitude Valley, Brisbane
Tartufo has earned a strong reputation in the Brisbane Food Industry by serving the world-class Italian cuisine with fine dining. Brisbane residents can also experience the traditional Neopolitan pizza at the Tartufo.
A professional team of chefs cook the super thin-crusted pizza at 450 to 500 degrees for around 45 seconds, so that the cheese melts in your mouth when you crunch it.
Apart from pizza, there is a variety of Italian food along with pasta, arancini, and pasta that are popular among young eaters.
Colle Rosso
Location: Red Hill, Brisbane
Colle Rosso is Brisbane's one of the best and most authentic Italian Restaurants. The menu of Colle Rosso encompasses regional pizzas, pasta and tacos that are cooked using traditional procedures.
If you are looking for a pizzeria near the Brisbane CBD, then Colle Rosso can be a perfect destination for you. Here, you can explore a huge range of delicious pizzas along with handpicked beverages. You can also explore the best cheap eats in Brisbane 2018 to know more about the city's food culture.
Little g
Location: Dutton Park, Brisbane
Little g is known for serving hot and crispy pizzas, topped with mixed mushrooms, spicy salami, fresh buffalo mozzarella, and pickled red onion – can be customised as per your taste.
With the precision to delivering the best quality of food, little g focuses on serving authentic, classic and epic pizzas at reasonable prices.
Conclusion
These are the five most popular places from where you can get the most authentic, fluffy, crispy and cheesy pizzas in the town.