Safest Ways to Move Your Commercial Kitchen Equipment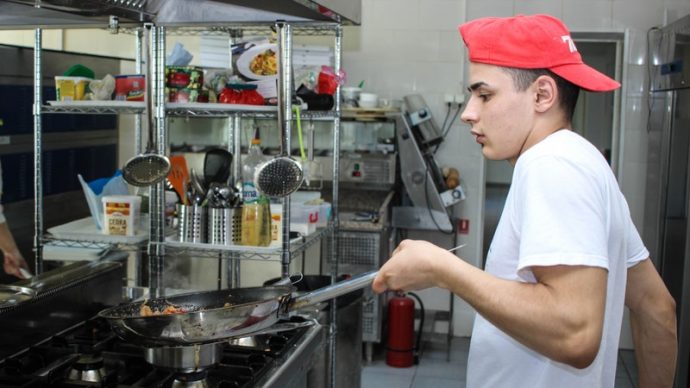 Are you planning to relocate your restaurant in Brisbane? The capital city of Queensland is known for its vibrant nightlife, spacious parklands, historic buildings, fancy boutiques, shopping complex and fine-dining restaurants. The city offers best options for those who want to start-up their home-based food business in Brisbane.
If you already have a restaurant and planning a move, then make sure you follow the corrective measures to transport your expensive commercial kitchen equipment from one place to another.
Since many of the equipment used in a commercial kitchen are bulky and some of the parts are delicate to handle, make sure you take assistance from the best removal company in Brisbane.  They will make it super easy for you to move heavy equipment without causing any damage.
Here are some safest ways that will help you relocate your commercial kitchen equipment:
Arrange Packing Supplies
Packing is one of the crucial steps when it comes to moving heavy items such as commercial kitchen equipment. You can invest money in high-quality packing paper, packing tape, bubble wraps, blankets, moving boxes, etc. You need to ensure that you are using all the necessary materials that can give extra shield of protection to your commercial kitchen appliances.
Disconnect Kitchen Appliances
Before packing your expensive kitchen appliances, make sure you disconnect them all properly. This will prevent you from the risk of electrical shock, liquid spills, fire, radiation and machine blockage. The safety of your kitchen appliances is very imperative when it comes to relocating restaurant equipment.
After disconnecting, let your equipment cool down completely and reach room temperature. This step is crucial when it comes to moving big appliances such as refrigerator, big ovens, microwaves and dishwashing machines.
Thorough Cleaning and Packing
Make sure you clean all your kitchen appliances and other equipment available in your commercial kitchen. Remove the trays and shelves from your fridge and clean them using a white vinegar and warm water solution.
Also, get rid of all the metal racks from your ovens and utensil racks from your dishwashing machines.
After removing dust, dirt, built-up grease, grime, leftover food particles and other debris, make sure you pack them safely and securely.
Don't forget to pay special attention to sharp kitchen appliances such as knives, grinders, etc while wrapping them. For bigger appliances, hire experts from an experienced Removal Company in Brisbane who can assist you in packing commercial kitchen equipment with perfection.
Shrink-Wrap is Important
Before transporting kitchen equipment into a moving truck, it is important to shrink-wrap them with high-quality plastic moving wrap. This trick will protect the exterior surface of your doors, floors and walls from scrapes and also prevent debris and other dust particles from getting through the gaps.
Use Right Lifting Techniques
There is no denying the fact that lifting heavy and delicate appliances is a challenging task. You need right lifting techniques, otherwise, you could break your equipment or injure your back.
Whenever you are planning to move large appliances, you need professional help who can come to your place along with specialised tools such as dollies and forearm lifting straps. This will make it easy for them to lift and move such items from one place to another.
Always, remember to hire trained removalists in Brisbane because they know the right methods to move your commercial kitchen equipment without any damage or personal injury.
All you need to do is to thorough research and shortlist at least five best companies. Compare their quotes, their quality of services, pricing policy and track record before making the final decision.
Conclusion
Moving commercial kitchen equipment can be overwhelming without proper planning, preparation and professional assistance. You need to make sure they reach to the new place in Brisbane safely and securely. For that, keep the above tips in mind and focus on their safety. You can also take assistance from trained removalists in Brisbane who have years of experience in moving commercial properties, business premises, restaurants and other industries. They can make it easy for you to move expensive and big appliances without any damage.