Safety Checklist for Restaurants and Cafes in Brisbane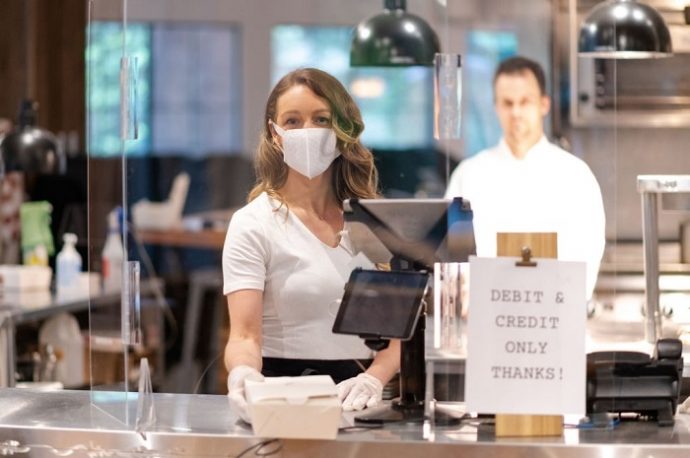 Safety is one of the major concerns when it comes to re-opening restaurants, bars and cafes amidst of COVID-19 pandemic. The total number of Coronavirus cases in Queensland is 1,394, which is low as compared to Victoria and New South Wales. The state government is managing this situation with all the possible measures to control the spread of this deadly virus.
Earlier, there were strict restrictions imposed on hospitality venues, such as cafes, pubs, and restaurants. Now, they can re-open their businesses but have to follow the COVID-19 safety guidelines. Do not forget to follow the same guidelines while reopening or relocating a restaurant in Brisbane.
Here is a complete checklist that will help you know what needs to be done to ensure the safety of customers as well as the staff.
Let's Get Started!
1. Check whether you can re-open Restaurant & Cafe
Do not forget to check the Queensland Government's coronavirus website at www.covid19.qld.gov.au to see whether any specific restrictions imposed or not.
If your restaurant has been closed for more than 2 months, then check all your tools and equipment. Check gas, toilets, electricity, and other basic facilities.
Make sure the stock of food and beverages at your restaurant have not been contaminated.
Make sure your employees have undergone mandatory COVID-19 safety training.
2. Cleaning and Sanitisation Measures
Instruct all your staff to practice good personal hygiene by keeping their hands clean. Wash hands for at least 20 seconds.
Offer hand washing facilities to your customers and workers, including liquid soap, running water and paper towel.
Minimise the sharing of tools and equipment
Thorough cleaning of high-touch surfaces thrice a day using a cleaning product which as at least 70 percent of alcohol concentration.
3. Wellbeing of Staff
Instruct workers to stay at home and quarantine themselves if they are sick or have any COVID-19 symptoms like cough, sneezing and fever.
Do not overlook safety risks and control these according to the hierarchy of controls, such as elimination, isolation, administrative control.
They should wear PPE kits
Stay away from customers
Maintain distance from co-workers
Limit the number of workers behind the counter to minimise the risk of COVID-19
Assign employees to specific workstations to reduce the need to go into other places.
Cancel or postpone non-essential personal gatherings, training and meetings. Use videos and online conferences.
Provide detailed information related to COVID-19 and give them the satisfaction that they are safe.
4. Social and Physical Distancing
Do not forget to put signs at entry points to let customers know the COVID-19 guidelines.
Clearly mention that social distancing is a must for everyone.
Restrict the number of walk-in bookings and client interaction at the counter. It is good to use online and phone booking procedures to reserve a table in advance.
Promote take away
Conclusion
These are some of the best ways you can control the spread of COVID1-19 while re-opening your restaurant business in Brisbane. If you want to commence a new cafe business but don't have enough money, then look at the profitable cafe for sale in Brisbane.